Find Tenants for Your Available Rooms
Landlords – Rent Mission Hill Apartments by the Room for Bigger Earnings
Did you know that renting out apartments by the room can yield returns 10 to 30% higher than renting a single apartment to a group? In today's competitive Boston rental market, a fantastic neighborhood like Mission Hill increasingly attracts more tenants who want an apartment shared with roommates or a short-term sublet. From the landlord's vantage point, the flexibility of renting room by room allows you to see more earnings from the same property, decreasing vacancies by filling units incrementally or using short-term sublets to fill in gaps. The problem, of course, is that it takes more work to match and pool roommates. That's where Mission Hill Pads' cutting-edge rental technology can help. When you rent Mission Hill apartments by the room with us, we find a match and pool tenants for you.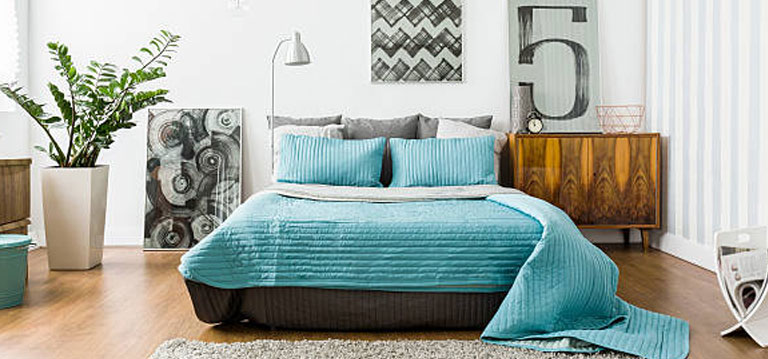 Our roommate-matching system surveys apartment-hunters on their living habits, preferred lease length, budget, move-in date, and many other factors to help optimize bringing people together. Then, we actively send your listing to potential tenants in our database whose needs match it. So, whether you have one empty room in a shared apartment, an entire empty unit you want to find a group of roommates for any type of lease or any kind of short-term sublet, we'll send it only to those who match your listing type. We'll keep sharing it until we've found the perfect tenant for you. And then, we'll even offer help with move-in paperwork from the experienced real estate professionals in our Boston-area professional network. Because for us, the bottom line is maximizing your profits while requiring as little work from you as possible – so you can focus on keeping your tenants happy. This is game changing integrated technology working hand in hand with licensed and experienced real estate agents.
And, Mission Hill Pads is more than a roommate-matching database. By listing with us, you also harness the power of Boston Pads, the largest real-time rental and real estate database in the Greater Boston Area. When your listing enters the Boston Pads database, it can be broadcast to more than 80 locally-optimized apartment rental and real estate listing sites, popular Boston Pads social media accounts, and national rental listing platforms like Craigslist and Hot Pads. We get you the widest possible exposure, getting your listing in front of potential tenants everywhere they're already looking. Why spend countless hours maintaining your marketing presence when we can do it all for you with one click!
Tell us about your Mission Hill rental using the form below, and see your vacancies fall as your profits rise!